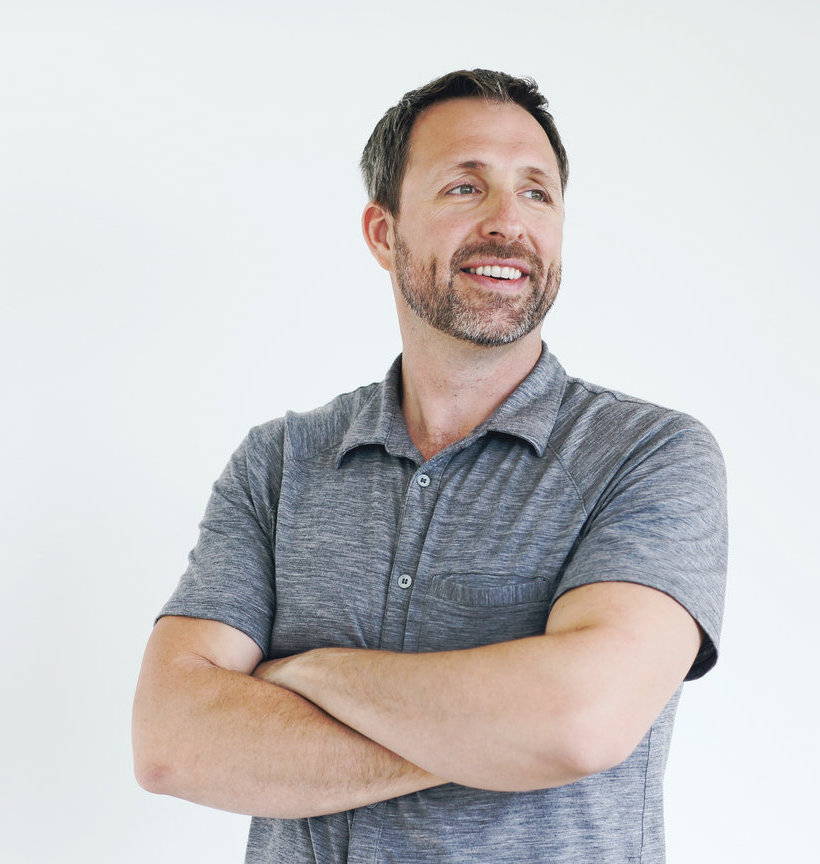 As seen in Dave Asprey's new book
"The area of functional genomics is just getting going. Like functional medicine, it is the study of what you can actually do to influence risk besides worry about it. For instance, my genome from the DNA Company revealed that I should take extra steps to take care of the tight membranes in my arteries, including taking the supplements in this book. Check out their test to discover your weaknesses and learn how to combat them."

Dave Asprey
Best-selling Author & Founder of Bulletproof Coffee
"The DNA Company's DNA tests revealed empowering and critical information. They provided me with a laser sharp compass of my genetic makeup, giving me full insight and the ability to change the course of my health journey. With the guidance of Naturopathic Doctor Aviad Elgez, I am now able to optimize my overall health by taking very specific actions following the test discoveries. This is real, personalized, preventative and regenerative medicine..."

I started the Youtrients customized subscription in Fall 2018 and noticed positive changes after 3 months. As a health professional, understanding my DNA pathways and tweaking my supplement plan has not only improved my overall health but it has inspired me to share this science and service with my clients around the world.

Our products are recommended by
Canada's leading women's natural health expert. With degrees in biochemistry and nutrition, she is an accomplished speaker and author to over thirteen books, including A Smart Woman's Guide to Hormones.Lorna recommends The DNA Company to her clients who seek a more personalized approach to their wellness.

"I am proud to have collaborated with The DNA Company and Dr. Mansoor to create reports that individuals can use to make excellent decisions about their healthcare."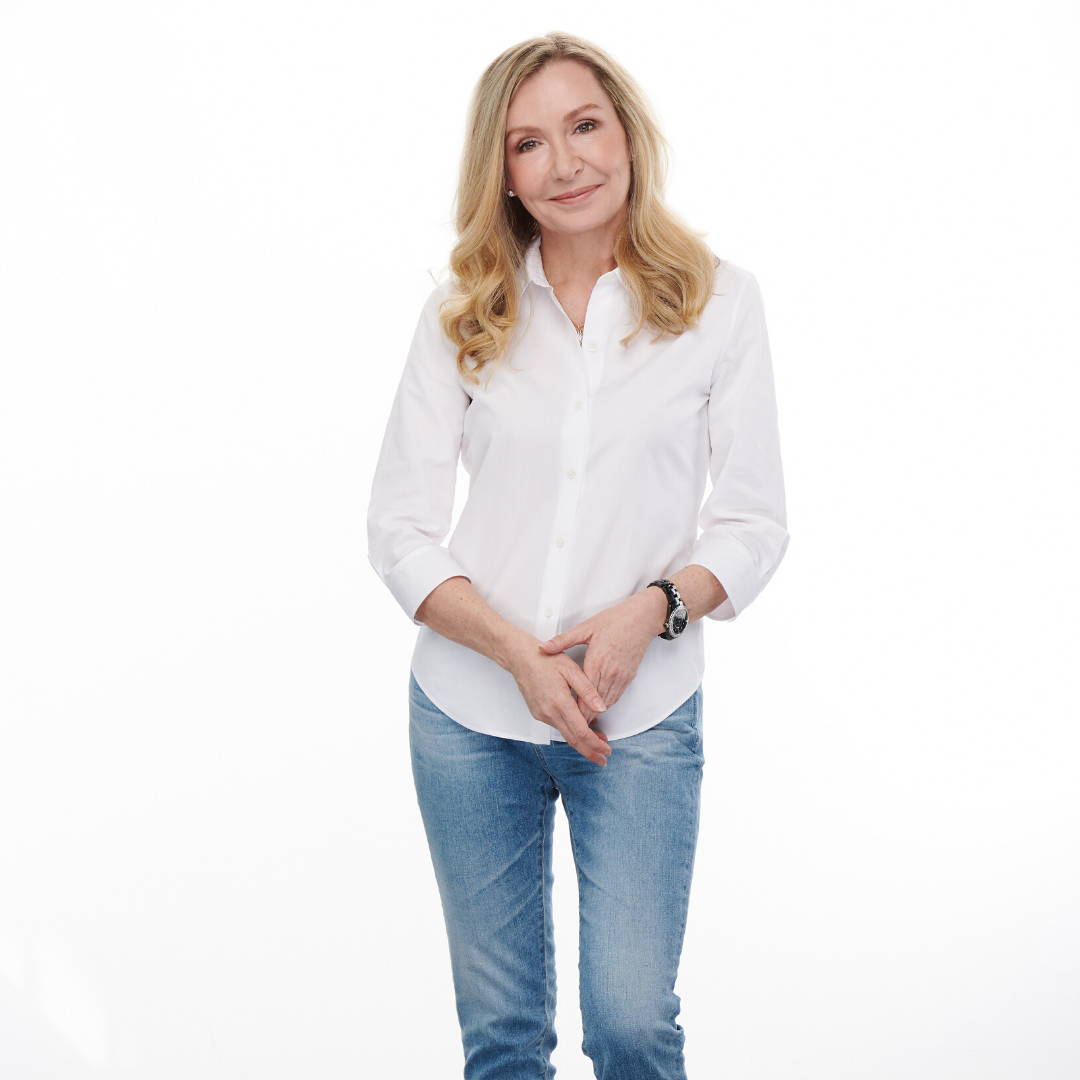 "I am so thankful that I decided to have my genetic testing done. I would highly recommend The DNA Company's expertise. The hour consultation with their clinician was invaluable. Their extensive knowledge and the way in which they explained the results, clearly and efficiently, helped me to have a deeper understanding of some of my health issues. They made what could be difficult to understand, easy to grasp.Likening the results to an 'operating manual', ultimately it enabled me to see where my genes needed help and how to optimize my health and unique genes with certain nutrients and food...

My DNA Company test summary was not about what country my parents originated from but was a wealth of information about my own unique genetic attributes. The comprehensive report I received gave me customized information about my genetic strengths and weaknesses.My meeting with their clinician was very professional and valuable. They were able to describe in great detail why I was prone to sports injuries and without any access to my medical records they predicted medical ailments I am genetically prone to which have already been diagnosed by other medical professionals...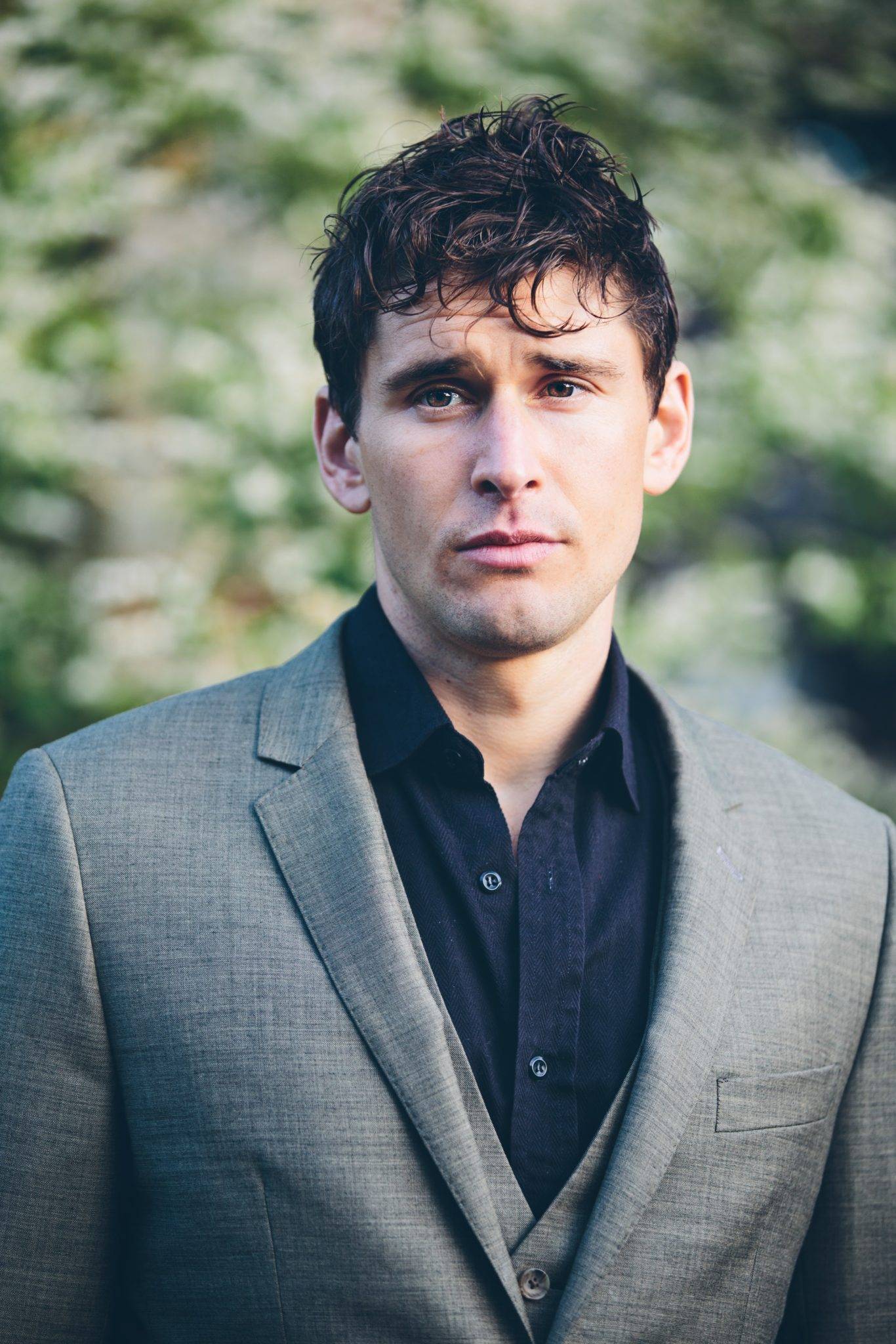 As heard on Ben Greenfield's podcast
Ben Greenfield is a biohacker, human body and brain performance coach, ex-bodybuilder, Ironman triathlete, professional Spartan athlete, anti-aging consultant, speaker and author of the New York Times Bestseller "Beyond Training: Mastering Endurance, Health and Life".

"A lot of the stuff you get from most DNA tests can be useful, but to get really, really useful information on things that can help you out with your sleep, your gut function, your neurotransmitters, even your life span or your brain health, you have to take a deeper dive. You have to look at a lot more of these so-called SNPs. That's what The DNA Company did for me. They gave me a functional overview of my health and wellness."

I have to admit I was very skeptical when The DNA Company originally reached out to me with the Youtrients offering. After attending a meeting with their clinician I was extremely intrigued to the point that I ordered the testing for my entire immediate family and executive team at work. We met privately with their clinicians and were very impressed by the depth of knowledge and professionalism. But mostly we felt we had found the missing link to tie natural medicine to our genetic makeup and provide a path for future health and preventative healthcare...

Sitting down with The DNA Co clinician and discussing my genetic results has been, and continues to be, the best health related investment I have made. It started with a realization that not all genetic tests are equal, and that's mostly because of their perspective - This is not a disease based approach, it's about lifestyle... MY lifestyle to be precise.Armed with his insight and deep knowledge, they helped me find simple solutions to problems that specialist MD's had no answers to...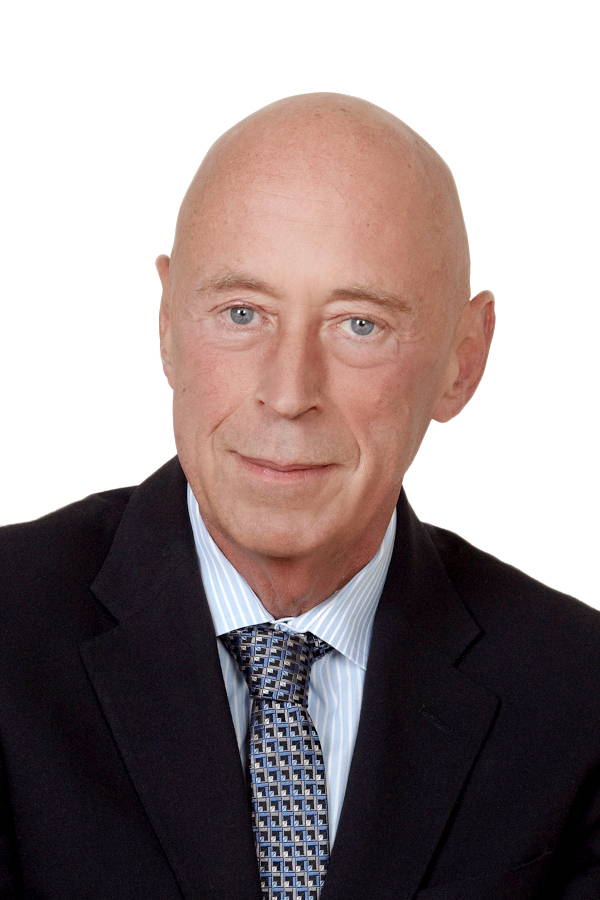 Garnet Morris

President
Targeted Strategies Group of Companies
InterGen Financial Solutions Inc.
The Veritas Edge

The first time I heard about the DNA Company was through a client of mine. This gentlemen was quite passionate about sharing what he had personally experienced based on the insight that he was provided through a genomic test provided by the DNA Company. My client had suggested that I consider this journey but I had informed him that I had already completed a full genome sequencing with one of the top executive clinics in the world. Despite sharing this with my client, he had informed me that it is not necessarily the number of genes tested that provide true value, but rather that the genes tested are "functional" in nature. I am an individual that is continuously looking at ways of improving my health some would call me a "bio hacker" even at times obsessive when it comes to my own personal health. Despite all of the resources and research that I have done and continue to do, I decided to take the journey. When I thought I had exhausted all possibilities to improve what I was already doing I was pleasantly surprised that the functional genes that were tested played such a significant role in my health. I was provided a tremendous amount of insight that I was not previously aware of with a clear path to action. I have since recommended this test to family and many practitioners specializing in functional medicine, anti-aging and longevity clinics.

To think I was taking vitamins, eating and drinking foods and not knowing how I metabolize them all. I work out daily. I eat healthy. Now, with this information, I can fine tune everything I do.

With my hormone therapy, no wonder I kept feeling changes, I am not metabolizing estrogen and progesterone efficiently!
Overall, I spend time and money on my body. Now, I can do it all the right way for me.
Despite working at some of the top Academic centers internationally, it has been my collaboration with the distinguished Dr. Mansoor Mohammad and his team and implementing his innovative and ingenious Functional Genomic platform into my Practise that has allowed me as a provider to provide cutting edge care for my patient population. Dr. Mohammad is a visionary, for whom, I truly cannot say enough, and his work has been a game changer in how I practise medicine.

In a new era of Nof 1 Medicine, in which the ultimate strategy is to provide individualized care, no longer will I treat patient's prior to having implemented his technology and exposing each individual's genetic blueprint. The interplay of one's genes navigates clinical strategies to improve overall health and cellular function. Within the complexities of health and disease and importantly in reaching the lofty goals of true and measurable health optimization, Dr. Mohammad's test is the cornerstone of care. As a result of this testing I am able to provide precision medicine, improve the efficacy of each patient's treatment, and simultaneously unveil early risk identifiers (including those not yet detected from conventional diagnostics) from which interventions are established to prevent an otherwise predictable and untoward outcome. More so than statistical significance alone, the interplay of functional genome testing enables the accuracy evidenced based medicine strives for.
To say my patients and I, have been greatly impacted by the work, passion and integrity of Dr. Mohammad and the unveiling of their genetic code is an understatement. One day it is my hope that this technology will be made available by each clinician to each patient. This is the future of Medicine.

- Kathleen McDonald EC ANP, Precision Health Centre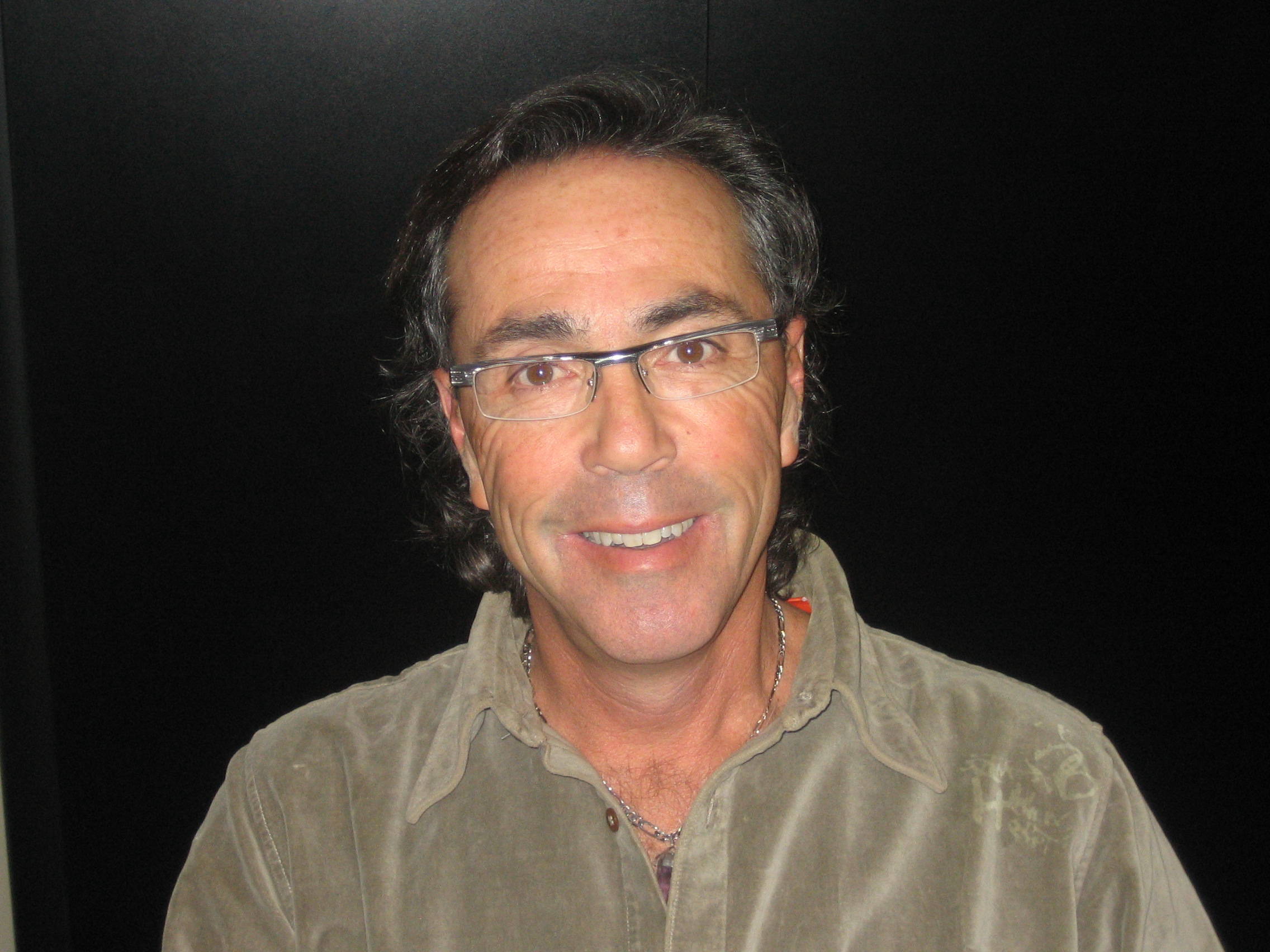 Steven Wise

ChairmanWise Group of Companies NovaJet Aviation GroupWise Group Realty Brokerage KRG Insurance BrokersKRG Children's Charitable Foundation
When I was first introduced to the DNA Company by a client, I was somewhat skeptical as to how a company could optimize my health through a deeper understanding of my genes. I am an individual that is at the top of my game when it comes to my own personal health with access to top executive clinics in North America led by leading clinical experts. Despite all of the resources available to me, I decided to take the journey and when I thought it was not possible to improve what I was already doing I was completely in awe when my doctor's asked me what I was doing differently after receiving results from a battery of tests. I had informed them that I had taken a genomics test with the DNA Company, had my personal consult with Dr. Mansoor Mohammed, a world-renowned clinical genomicist specializing in functional genomics and had a personalized treatment plan created for me that included supplementation based on my genetics. They were astonished to see that my blood biomarkers had significantly improved and I had personally shared that being on the personalized program has provided me with incredible energy, improved memory and an overall improvement in my health which are invaluable to me as I am an athlete who trains vigorously and am now able to compete with much more energy and strength. Since taking the journey I myself have been advocating to others the benefits that I have personally experienced all based on that one decision that has changed my life for the better.

Joshua Wise
KRG Insurance Brokers
I had never really understood or took the time to really dig into my genetics. I figured just continue in and live life. We met and you convinced me that this would truly change my life and that you personally had seen things and felt things even you couldn't fully explain or understand. Today I send you this email in complete agreement. Not only do I feel better, have more energy and sleep better but overall everything has improved. In sharper, more alert and better focused. With what I do for a living I need to make sure I stay sharp. The consult with Mansoor really opened my eyes to alot of things about me and my genetic makeup. He's a fascinating brilliant man who I could listen to for days on end. His methodology and concepts are going to change the world and I'm glad I was able to experience even a tiny bit of his true brilliance.